Writer & Director / Rosie Jones (THE TRIANGLE WARS)
Laughter in disbelief is often derived as rumour passes and gossip is shared of the outlandish beliefs and activities that surround certain religious and cult groups. Those familiar with Australia's most notorious cult, known as The Family, will know there is no laughter to be found in the wake of their destruction.
In 1987, The Family cult leader, Anne Hamilton-Byrne, along with husband William, fled Australia upon the opening of Operation Forest, a police investigation into the shattering events that took place from the 1960s.
Over a timeline spanning approximately 20 years, The Family opened and managed a private psychiatric hospital known as Newhaven, located in Kew, Victoria, where most of its patients were treated with the hallucinogenic drug, LSD. Then, from 1968 to 1975, Anne illegally acquired several infants and children whom she secluded inside Kai Lama, a rural property at Lake Eildon, Victoria, convincing them that she is the living reincarnation of Jesus Christ.
This compelling Australian documentary covers a broad spectrum of events. Using a combination of real footage, factual documentation and interviews, THE FAMILY is understandably overloaded with information spanning over several decades it needs to divulge. With the final cut sitting at just over an hour and a half in duration, conveying that information in a cohesive manner, isn't often achieved.

Nevertheless, this should not be a deterrent for viewers that are curious to delve deeper into the under layers of this cult. Director Rosie Jones, who genuinely cares for her subjects, allows the former cult victims (the adults taken as children and infants), and members of the police who were investigating the case, ample time to talk through their experiences and how they've each adjusted to living in the real world. These interviews are powerful, eye-opening and sometimes quite moving.
Though the facts told in this documentary are occasionally interfered with, due to some unnecessary over-dramatisation, there is no doubt you will leave the cinema in disbelief. Disbelief by just how people can be so evil and the power over others they can absorb. Disbelief in a law which inexcusably let shocking crimes go without barely any conviction and no real justice for those who deserve it most. However, rising above that disbelief, is the unmistakable bravery of its victims, who re-live their unspeakable experiences.

Finally, the fact that all of this occurred right on our doorstep, make this documentary all the more haunting.
3 ½ stars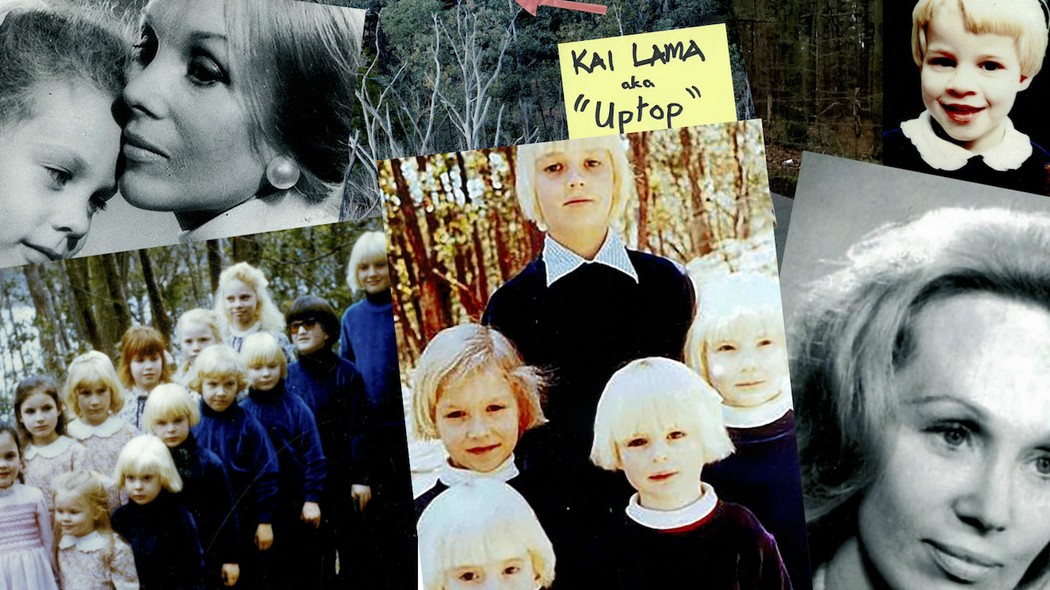 Viewer Discretion/ M (mature themes)
Trailer / THE FAMILY
Moviedoc thanks Annette Smith for the screening invite to this film.
Review by Moviedoc / "LIKE" on Facebook – Moviedoc
©