Director
Matti Geschonneck
Stars
Bruno Ganz, Hildegard Schmahl
Set in Berlin in the months preceding the fall of the Berlin Wall, this German language drama tells the story of an East-German Communist family gathering for the 90th birthday of the families patriarch. Adapted from Eugen Ruge's semi-autobiographical 2011 best-seller, In Times of Fading Light is a slow moving character piece which explores the domestic side of Communism and the impact on those who chose the wrong side of history.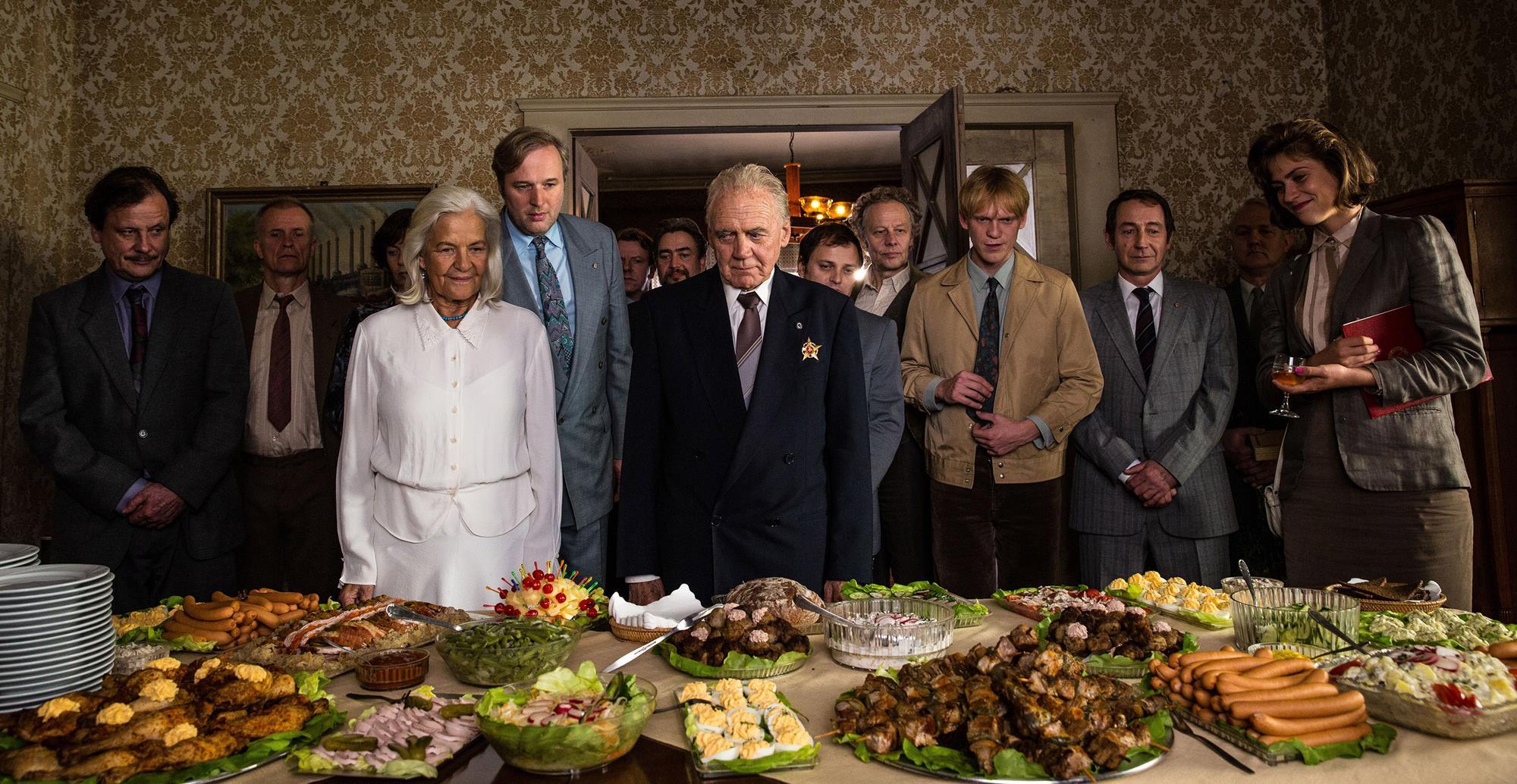 Bruno Ganz (Downfall) plays Wilhelm Powileit, a former high ranking Communist celebrating his birthday. As an endless parade of family, friends and former colleagues make their way to his party, we see family secrets revealed and a man coming to the realisation that the world he once knew would never be the same again.
In Times of Fading Light is an interesting movie that seems confused by what it wants to be. The moments that are most focused are dull and uninspiring, and the parts that pique your interest don't seem to mesh with the rest of the story that's being told. The last 10 minutes of the film feel rushed and unfinished, and leave more questions than answers about the 90 minutes that came before it. Ganz and Hildegard Schmahl are strong in their performances, but the journey that's being taken lets them down.
Perhaps a good film for those who enjoy a heavy dose of artistic pretention in their movie going experiences, but overall not a film that will appeal to the masses.  In Times of Fading Light can be seen at the German Film Festival until the 10th of June, or alternatively it's available to be streamed via SBS on Demand.
1.5 stars

Moviedoc thanks Asha Holmes Publicity for the invite to the screening of this film
Reviewed by Jell for Moviedoc
Follow us on Facebook and Twitter