Director / Greg McLean (WOLF CREEK, ROGUE)
Stars/ John Gallagher Jr., Tony Goldwyn, Adria Arjona and Melonie Diaz
In the year 2000, a dystopian Japanese action film was a box office hit in its home country and received audience and critical acclaim across the globe. That film, BATTLE ROYALE (BATORU ROWAIARU), was also slapped with the rare Japanese film classification of R-15 and caused its fair share of controversy, resulting in a ban to show in several other countries.
A plot that draws heavily from that film, THE BELKO EXPERIMENT pitches a premise that involves 80 employees who are working at not-for-profit organisation Belko, located (and shot on location) in the outskirts of Bogota, Colombia. Shortly after each employee has arrived at work one morning, an unknown voice over the intercom sternly advises that they are to kill three of their co-workers, or six others will instead be killed.

Sure enough, this premise does have the propensity to intrigue. However, as the twisted idea unfolds, it soon becomes evident that this experiment is left begging for a dose of originality and bright ideas it is bereft of.
As the initial reactions to the disconcerting announcement are seen, THE BELKO EXPERIMENT does immediately summon an undeniably ominous curiosity. Even though zero effort has been put into the characterisation department, the deadly scenario does demand the full attention of its viewers. Any stranglehold that THE BELKO EXPERIMENT may have cast to this point gradually erodes once the actions of its mostly annoying and unlikeable characters and its plot trajectory become far too foreseeable. GUARDIANS OF THE GALAXY writer and director James Gunn, who writes this screenplay, was also set to direct this film until a last minute change of heart due to personal reasons. Unfortunately for Gunn, Australian filmmaker Greg McLean's direction is just as uneven as the script itself is. It unsuccessfully attempts to combine a Tarantino-like concoction of excessive and bloody violence with macabre humour, yet doesn't want to be taken lightly as a work of horror-like thriller either. Adding to the unevenness of this picture are a handful of music-driven, slow-mo'd slaying scenes that never quite fit. Had the finale unveiled a badly needed unforeseen twist, then there may have been warrant to recommend THE BELKO EXPERIMENT. Rather, another obvious development will leave you feeling as though this is something you could have scripted yourself!
Instead, get onto Netflix and watch an episode of the similar yet superior series, Black Mirror. 
2 stars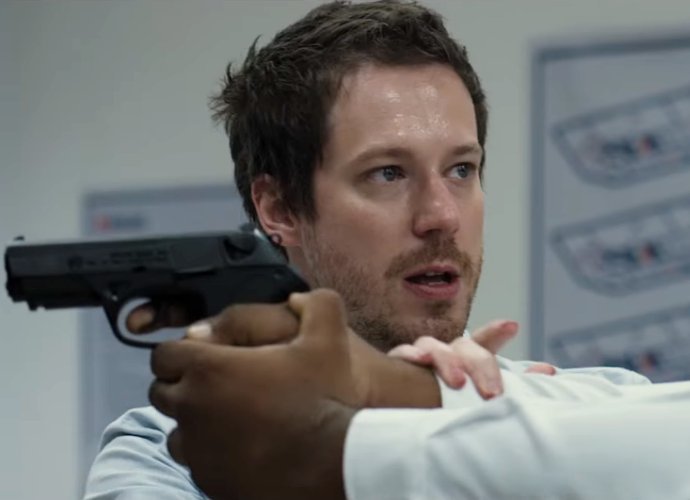 Viewer Discretion/ MA15+ (Strong themes and bloody violence)
Trailer / THE BELKO EXPERIMENT
Moviedoc thanks Rialto Distribution for the screening invite to this film.

Review by Moviedoc / "LIKE" on Facebook – Moviedoc
©