Director
Chris Peckover 
(Undocumented)

Stars
Levi Miller, Olivia DeJonge, Ed Oxenbould, Virginia Madsen and Patrick Warburton
This Australian-American co-production, shot in Sydney, has been described as HOME ALONE meets THE STRANGERS. A psycho-thriller starring three internationally known young Australian stars – Levi Miller (PAN, RED DOG: TRUE BLUE), Olivia DeJonge and Ed Oxenbould (lead actors from M. Night Shyamalan's THE VISIT), BETTER WATCH OUT won't be forgotten in a hurry for those who are brave enough to persevere with it!
In the lead up to Christmas, Robert and Deandra Lerner (Patrick Warburton and Virginia Madsen) arrange for their regular babysitter, Ashley (DeJonge) to mind their son, Luke (Miller) while they attend an evening function. Despite being a number of years older than him and aged at just twelve himself, Luke possesses a sizable crush on Ashley and his plans to reveal that tonight, but has his intentions thwarted when an intruder breaks into his home. As Ashley protects herself and Luke during a snowy night in this quiet American suburb, it is soon discovered that this is no normal home invasion.

Before even considering adding BETTER WATCH OUT to your watch list, you ought to know that the faux plot synopsis as mentioned above only temporarily resides for the sole intention of leading us closer to its real premise, which is much more dark, daunting and disturbing. To tell you the truth, once it becomes clear what's really going on, and just how far the script is prepared to go with this, that ultimate premise is a mightily tough sell. At times throughout, it can be difficult to discern what exact reaction BETTER WATCH OUT is aiming to provoke and what feelings it intends for its viewers to have. Especially if you enter the cinema with the incorrect impression that this film is categorised as a comedy/horror. This uncomfortable psycho-thriller is in dire need of either a sub-plot to offer the occasional distraction from its disconcerting trajectory and/or more pronounced psychological depth attributed to its antagonists in order for it to not be as tough a pill to swallow as it is.
In any case, the story written by Zack Kahn (TV series Mad) must be commended for venturing into territory that many others rarely dare to go. Special mention must also be made to the undoubtedly challenging acting roles filled by Olivia DeJonge and Levi Miller. Their strong and committed performances help to keep viewers glued to the screen, regardless of whether BETTER WATCH OUT is reprehensible or rewarding for you to watch.
2 ½ stars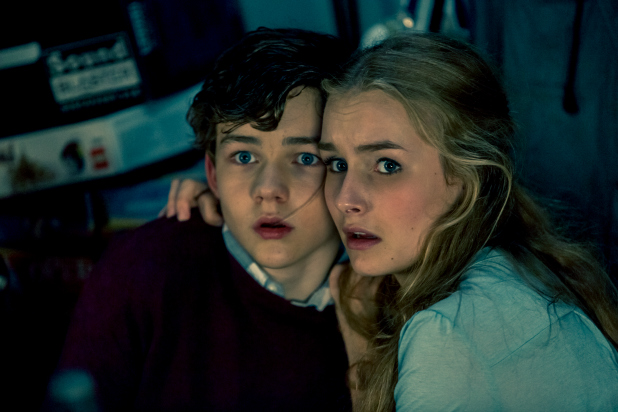 Viewer Discretion
MA15+ (Strong themes, violence and coarse language, some disturbing scenes)
Trailer
BETTER WATCH OUT

Moviedoc thanks Rialto Distribution and Ned & Co for the invite to the screening of this film.

Review by Moviedoc
"LIKE" on Facebook – Moviedoc
©