Director
Joe Wright
(PAN, ANNA KARENINA, ATONEMENT)
Stars
Gary Oldman, Kristin Scott Thomas, Lily James, Ronald Pickup, Stephen Dillane and Ben Mendelsohn
Not so long ago, another biopic that covered a comparatively dark hour during the tenure of British Prime Minister Winston Churchill was released into cinemas. Quite plainly titled, the underrated CHURCHILL was set during a tense four day period in June, 1944 and lent its star, Brian Cox, his most significant role yet that saw him in career-best form. Now, Oscar-nominated writer Anthony McCarten (THE THEORY OF EVERYTHING) and Golden Globe-nominated director Joe Wright (ATONEMENT) join forces to set the spotlight over a volatile time of power in the hands of Winston Churchill in DARKEST HOUR.

As DARKEST HOUR enters its first few minutes, there is turmoil behind closed doors at 10 Downing Street. It is May 1940 and the United Kingdom is under threat of being invaded as Hitler's army gains further territory. Amidst the escalating mayhem, current British Prime Minister, Neville Chamberlaine (played by Ronald Pickup who is filling in for the late John Hurt) has just resigned. With his country in desperate need of a new leader, British politician Winston Churchill steps in as Prime Minister. With just days remaining to make a final call over Britain's next course of action during the early days of World War II, Churchill is faced with insurmountable pressure as he considers opposing arguments and the likely consequences of his final decision.


Without a shadow of doubt, the brightest star in DARKEST HOUR is the exemplary acting being exhibited from Gary Oldman. After winning the Best Actor Golden Globe for his performance earlier in the week, Oldman is rightfully set to be unstoppable in claiming the top prize for best actor at the 2018 Academy Award's next month.

A passion project for writer Anthony McCarten, DARKEST HOUR is a film that history film buffs and those who revere Winston Churchill will greatly appreciate. The screenplay takes a deep dive into several of the specific facets that occupied the long and tumultuous days of the incomprehensibly difficult induction of Britain's new PM. Its key focus is that ultimately most critical decision whether Churchill attempts to strike up peace negotiations with Adolf Hitler, or refuses to surrender and announces that Britain will fight to the end. All the while, he is faced with additional pressure from his doubtful king (a miscast Ben Mendelsohn) and betrayal within his own party. Providing much-needed support is his young secretary, Elizabeth Layton (Lily James) and his encouraging wife, Clementine (the great Kristin Scott Thomas). At a tad over two hours, DARKEST HOUR's detailed narrative is engagingly written, but can become somewhat overwhelming. However, during those patches where this biographical picture is becoming dense, the powerhouse performance from Gary Oldman seizes total control. His anchoring work is simply a must-see experience for anyone who values acting of the highest calibre.
3 ½ stars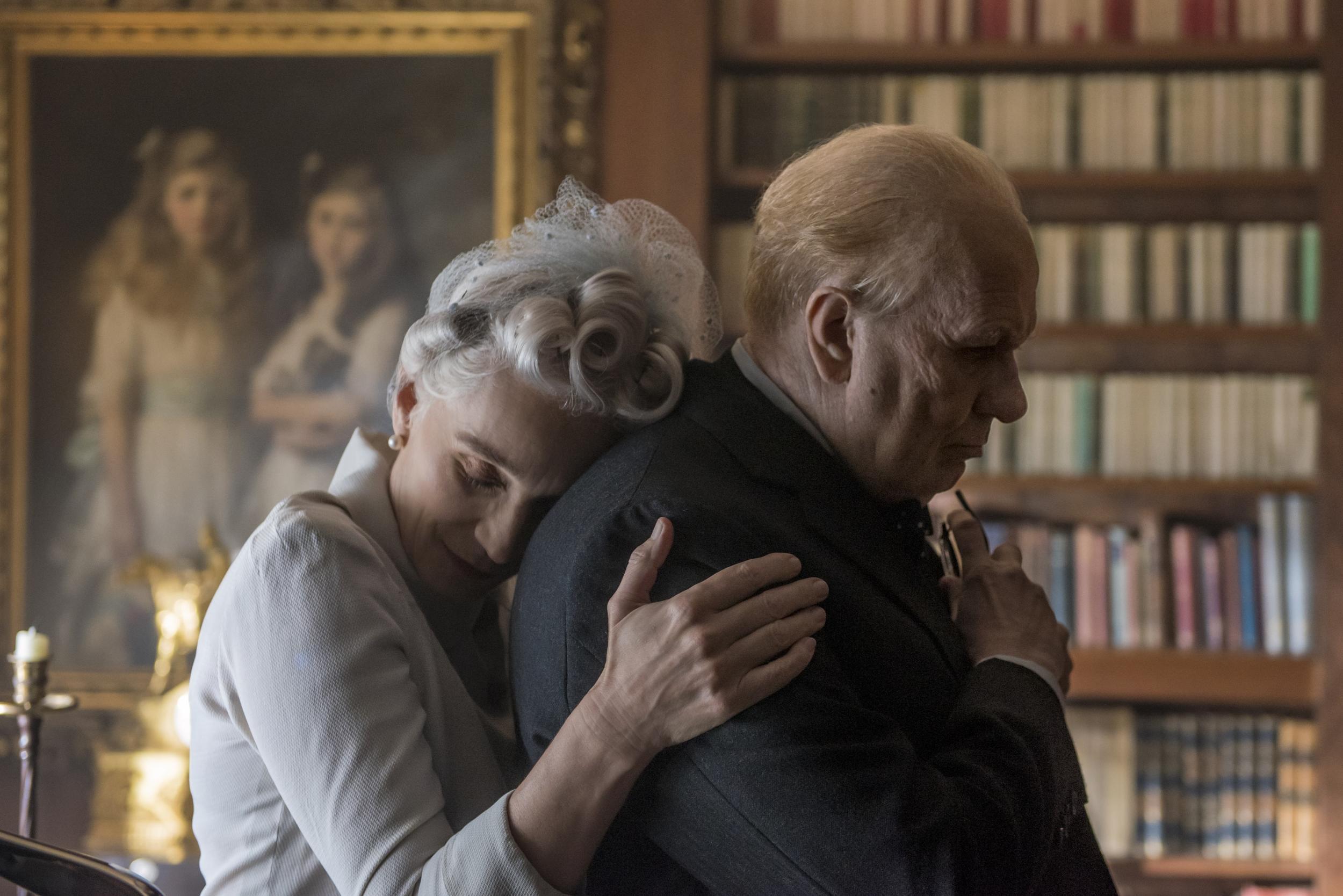 Viewer Discretion
PG (Mild themes and coarse language)
Trailer
DARKEST HOUR

Moviedoc thanks Universal Pictures for the invite to the screening of this film.
Review by Moviedoc / "LIKE" on Facebook – Moviedoc
©